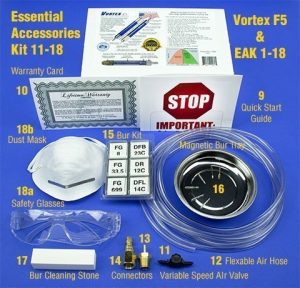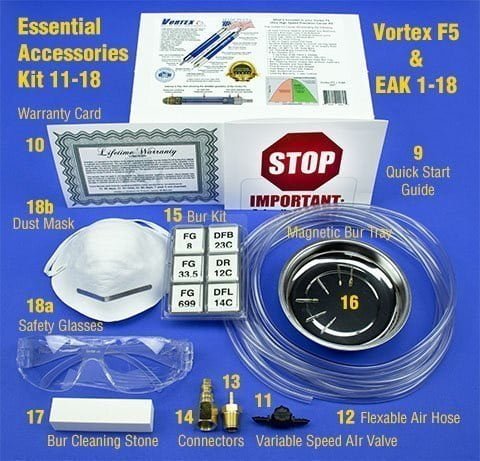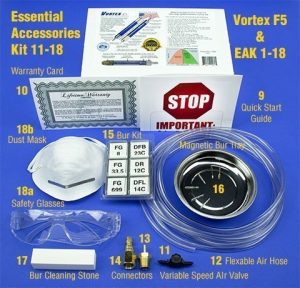 Essential Accessories Kit
Essential Accessories Kit
$71.95
All the essential accessories needed to setup any high speed carver in a single kit. This kit is only $30 when purchased with a Vortex F5 carver. Items include*:
Variable Speed Air Valve (Speed Control)
12 feet of high quality 1/4″ OD, 1/8″ ID air supply hose
Brass 1/4″ NPT to 1/8″ Hose Barb
Brass 1/4″ Quick Connect Air Hose Plug
Bur Sampler Kit:

3 Carbide Burs:

FG8 Round 2.3mm
FG33½ Inverted Cone 0.6mm
FG699 Tapered Fissure 2.1mm x 4.8mm

3 Diamonds:

DR12C Round 1.2mm Coarse
DFB23C Football 2.3mm Coarse
DFL14C Flame 1.4mm Coarse

Magnetic Polished Stainless Steel Bur Tray
Bur Cleaning Stone, cleans burs fast without chemicals
Safety Glasses and Dust Mask
*Items shown in photo may vary from the actual product.