The Vortex F5 is made in the United States of America!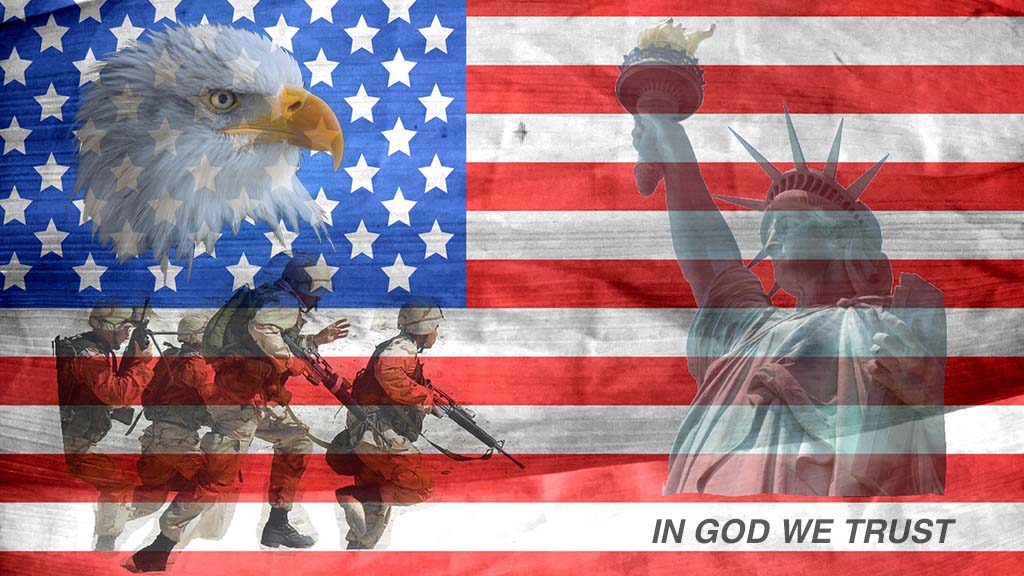 Hello, I'm Debbi, the inventor of Vortex F5 carver.
I want you to be happy with your new Vortex F5. So, let's make sure my carver is right for you. 
My journey began when I was a small child carving Ivory soap with a paring knife. As I grew, I found many interests but most of them were related somehow to sculpting. I worked in wood, clay, then bronze, precious metals and finally resin. I have used many high speed carvers over the years but found them lacking in many ways. Since I couldn't convince any of the manufacturers to improve their designs, I set out to make my own high speed carver, one which topped all of the others on the market. Through trial and error, I went through numerous machine shops until I cam upon a very special local shop which excelled in innovation. With my husband and an expert team, we created the Vortex F5 High Speed Carver and since I've never had the pleasure of having children, this is my baby — my pride and joy!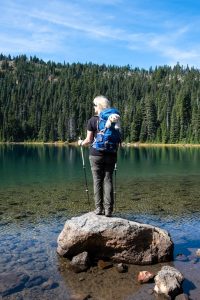 Debbi's Journey to create a perfect carver
What Are People Using Their Vortex F5 Carvers For?
Debbi's Dream Carver
Small like a Sharpie pen, up to 20 times the RPM of electric carvers!

"I have been carving for nearly 60 years, 40+ years of that with pneumatic high speed carving tools. Tooling with my hands for so many years on bronzes, I developed Carpal Tunnel Syndrome. To prevent my hands from going numb, I needed a solution fast. This lead me to invest in All vibrationless pneumatic tools. I soon discovered they were all repurposed dental lab tools. After using these tools for over 20 years, I never found all of the right qualities in one tool, so I made my own perfect carver called the Vortex." ‐ Debbi LerMond
Artwork produced by clients using the Vortex F5 Ultra High Speed Carver
Video clips showing the Vortex in action!
Me working on a Master to produce a 1 troy ounce silver coin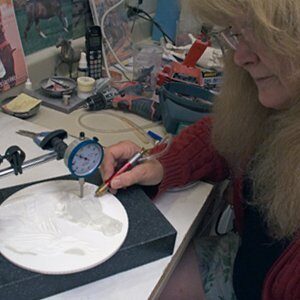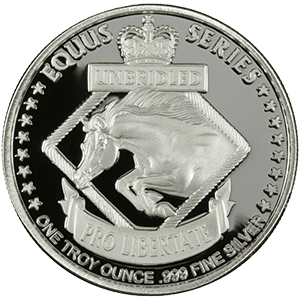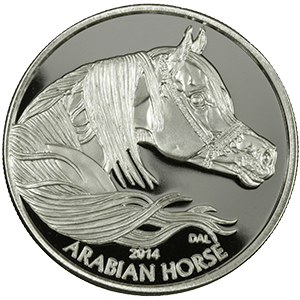 Testing the original Vortex prototype on a polyurethane resin model horse
The Vortex F5 incorporates many of the great features of the original XJ7 prototype. It equally has some simplified features which makes the Vortex easier to use. These features provide it more durability to withstand higher speeds and temperatures. Since we assemble our own turbines, we use shielded, lube-free ceramic bearings which can spin over 500,000+ RPM! The new F5 body is more compact than the XJ7 but unlike the XJ7, there's no plunger to rub against your hand. It's replaced by an internal Stainless Steel cam system which twists to replace the burs. No more pushing down on hard surfaces which wears out the spindle and the burs! The new Vortex F5 uses radial bearings delivering more stability while carving like a fountain pen.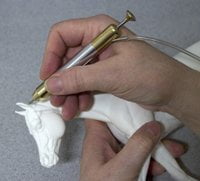 The new Vortex F5 has been a long time in the making but it will probably be the last carver you ever buy! We have designed it to last and give artists and carvers many years of carving pleasure!
What goes into the best precision ultra high speed carver?
Let's find out by taking it apart to get a good look at the guts:
Autochuck spindle with a roundness of 0.00004″
24 Vane Balanced Turbine Impeller
ABEC-9 Ceramic Bearings Lube-Free & Shielded
Preload Bearing Wave Washer and Pressure Plate
Fluted Brass Nosecone with 10 Seated exhaust ports
Fluted Cap: Twist to Release Burs 4 Barb Air Hose Fitting
Two feet of very flexible Tygon connection hose
Quick disconnect hose coupling
User Guide/Instructions
Lifetime Warranty, 1 year turbine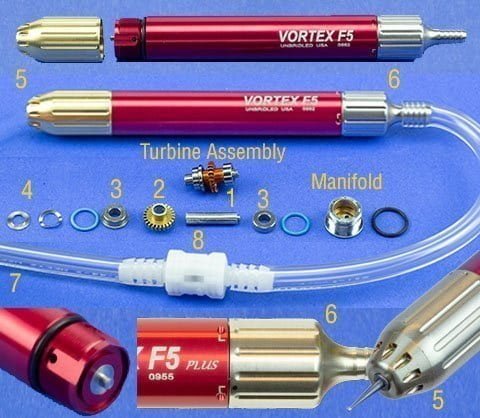 Here is what you get with the Essential Accessories Kit: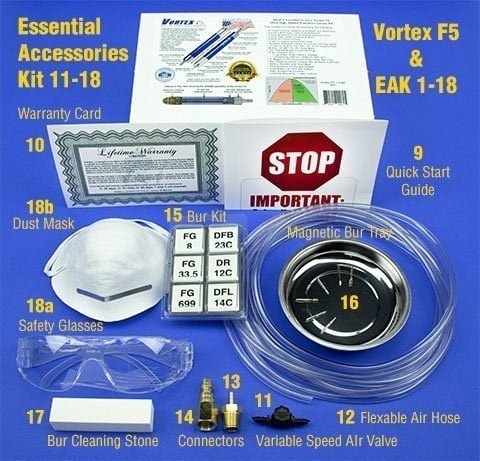 Variable Speed Air Valve (Speed Control)
12 feet of high quality 1/4″ OD, 1/8″ ID air supply hose
Brass 1/4″ NPT to 1/8″ Hose Barb
Brass 1/4″ Quick Connect Air Hose Plug
Bur Sampler Kit:

3 Carbide Burs:

FG8 Round 2.3mm
FG33½ Inverted Cone 0.6mm
FG699 Tapered Fissure 2.1mm x 4.8mm

3 Diamonds:

DR12C Round 1.2mm Coarse
DFB23C Football 2.3mm Coarse
DFL14C Flame 1.4mm Coarse

Magnetic Polished Stainless Steel Bur Tray
Bur Cleaning Stone, cleans burs fast without chemicals
Safety Glasses and Dust Mask

NEW ITEM

– Bur Extractor Tool. See It Here.
High Speed or Ultra High Speed? Which is better?
Dremel Stylo+ High Speed
20,000 RPM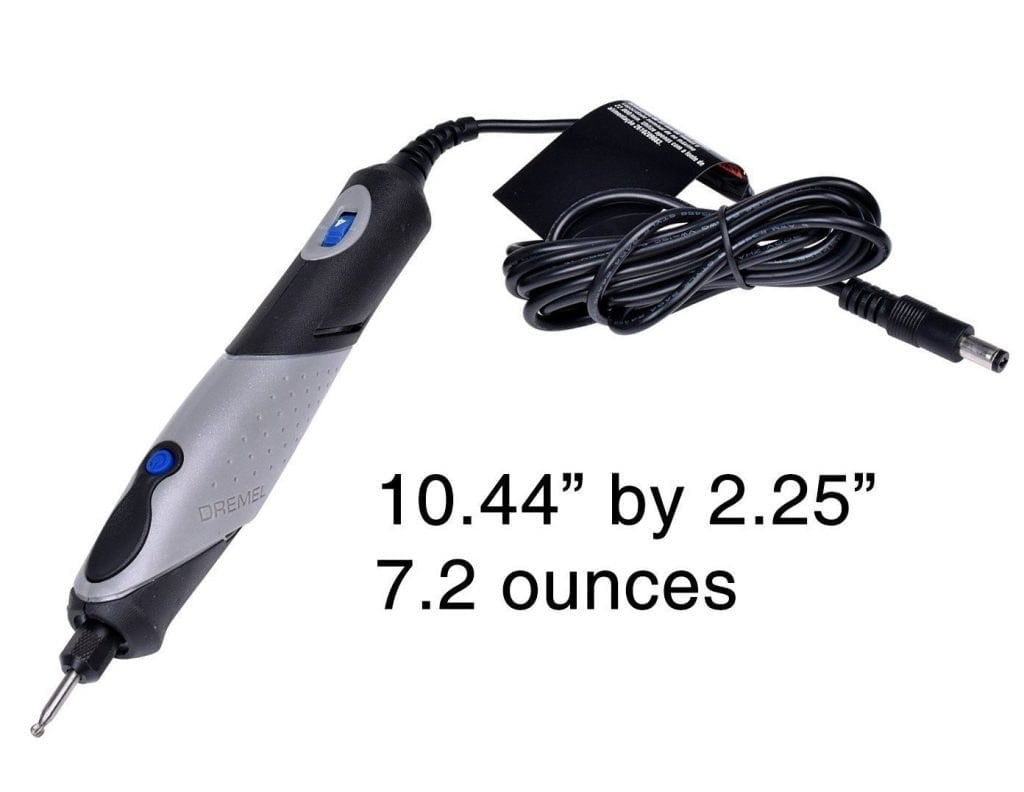 Vortex F5 Ultra High Speed
500,000 RPM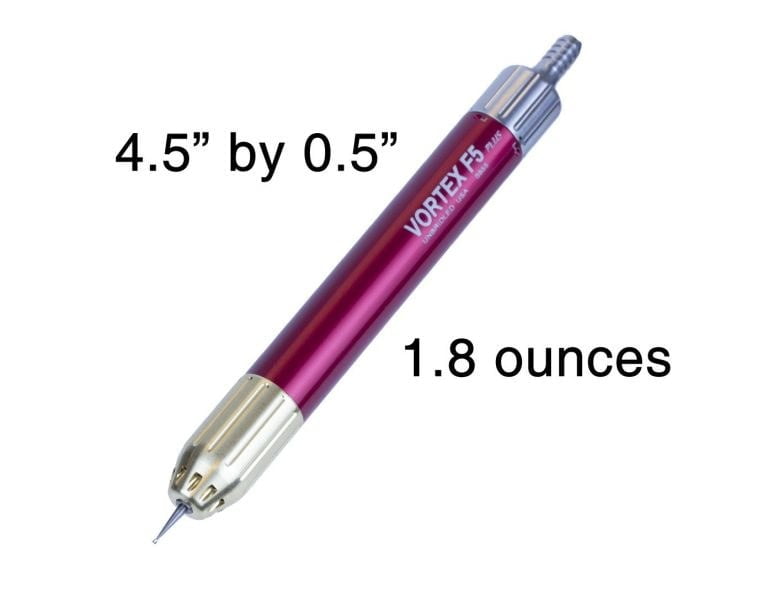 OK, I get. It's Debbi's Dream Carver, but I just want to carver better. I need finer details in my carvings!
Here's how you can do it. First, you need to get away from carvers with electric motors and switch to a carver powered by air. Switching to air give you 10 to 20 times the RPM over electric motor carvers. Second, use precision burs and cutters designed for ultra high speed – we're talking 400,000 to 500,000 RPM! Now you know what's needed, you'll want a tool designed for carving. The Vortex F5 ultra high speed precision detail carver is the tool for you. How so? What about the other tools on the market? Why is the Vortex the best tool to get?
I get it now! With the Vortex F5 , I can feel the control!

Higher Precision! The Vortex F5 is a step up in quality and precision from re-purposed dental lab tools. I am a detail oriented sculptor and tend to produce insanely detailed work. I sculpt using high strength magnifying glasses, even microscopes to do my carving. To achieve this level of detail, it requires an incredible tool! I gathered all the popular tools used for carving and set out to build a carver from the ground up because the current market carvers just don't cut it (no pun intended)! Starting with bur runout, it must must be next to zero. Machining tolerances must be tight on the turbine assembly and nosecone. This is the only way to insure insane detail on a microscopic level. The Vortex F5 turbines are machined to such tight tolerances; the final assembly requires the use of a microscope. The result is a turbine assembly preloaded into the nosecone!
The hourglass shape of other carvers compromises true tactile feedback, so the Vortex F5 has a "Smooth and Simple" design. The nosecone contains finger grips for tight detail work. This is extremely beneficial when using inverted cone burs and serrated carbide cutters. The axial turbine impeller and bearing assembly were designed and manufactured under a microscope to attain the highest degree of precision engraving. By having a larger impeller, and 7 manifold jets, more air is converted into torque. This means you have more cutting power at a sustainable higher RPM than other tools. The Vortex F5 uses Phenolic bearing retainers. The entire bearing assembly is encapsulated in the brass nosecone. To replace the turbine, unscrew the old nosecone, replace with a new nosecone which can be done in minutes!
Prove to me the Vortex is the best!
The Vortex carver set out to solve the problems with existing carving tools based on prior knowledge. Since our company, Unbridled, LLC was a dealer for Turbo Carver, PowerCrafter and SCM Powercarver for many years, we used tools like the Shofu Lab Air-Z, NSK Presto and NEY Huricane and knew what worked and what fell short. In the year 2000, we sold the plastic tool called the "Turbo Carver" but discontinued it after the original inventor retired and sold the company. After a brief Internet search to find an equitable replacement carving too, we switched to an all metal tool call the PowerCrafter. It worked fine for a tool requiring oiling every 20 minutes. A short time later, the PowerCrafter Company ceased operations. Looking for another "all metal" carver, we added the SCM carver to our product line. It used a turbine like a NEY Huricane dental lab tool. Up until this time, all the carvers were either based off of dental lab tools or were actual dental lab tools. What we needed was a tool designed not for the dental lab, but rather the bench of a carver. So the Vortex was born in 2010 as a design by me and an expert design team to meet the needs of artists and carvers.
WoodCarving Illustrated Reviews the Vortex F5 Plus, Spring 2021.
Vortex Carver, First Sketch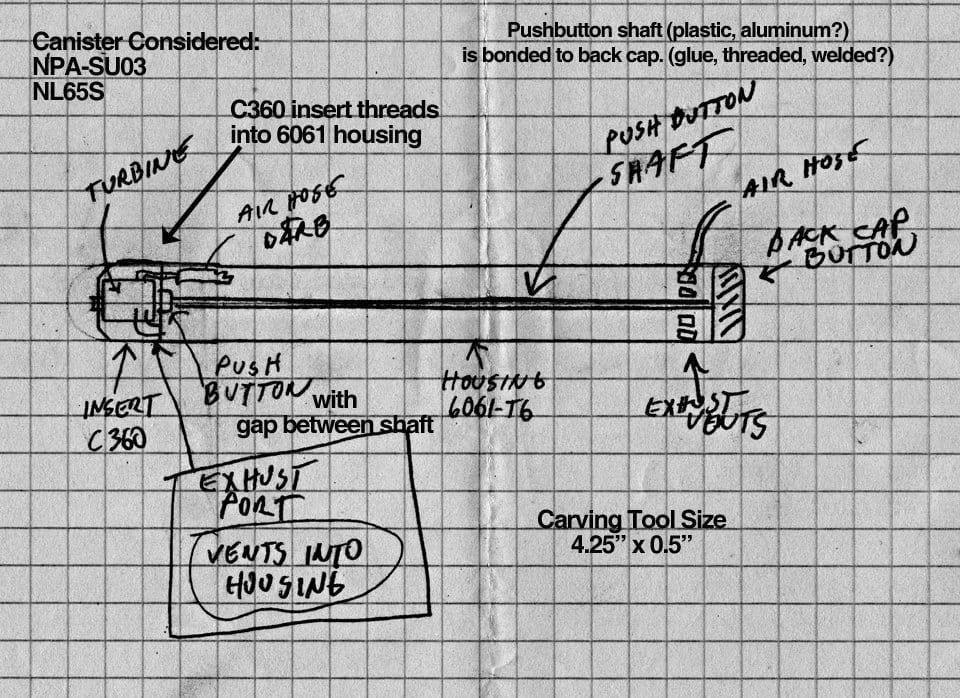 Requirements for the perfect ultra high speed precision carver:
When the PowerCrafter Company ceased operations, we began our machine shop search in earnest. The first shop we found said they could design and produce our Vortex to our specifications. After about of a year and a half of no progress, we pulled the project and found another machine shop. Want to know what happened? Exactly nothing after another year and a half! Next, we interviewed three more shops, one of which specialized in small parts on their many Swiss lathes. Another had an in house design engineer, he said he could design our Vortex. After a tour of their facility showing their work and the ability to perform what we required, we hired them. After slow progress we ultimately received a Vortex carver. We called it the Vortex XJ7.
Ta-Da! First Vortex called the "XJ7"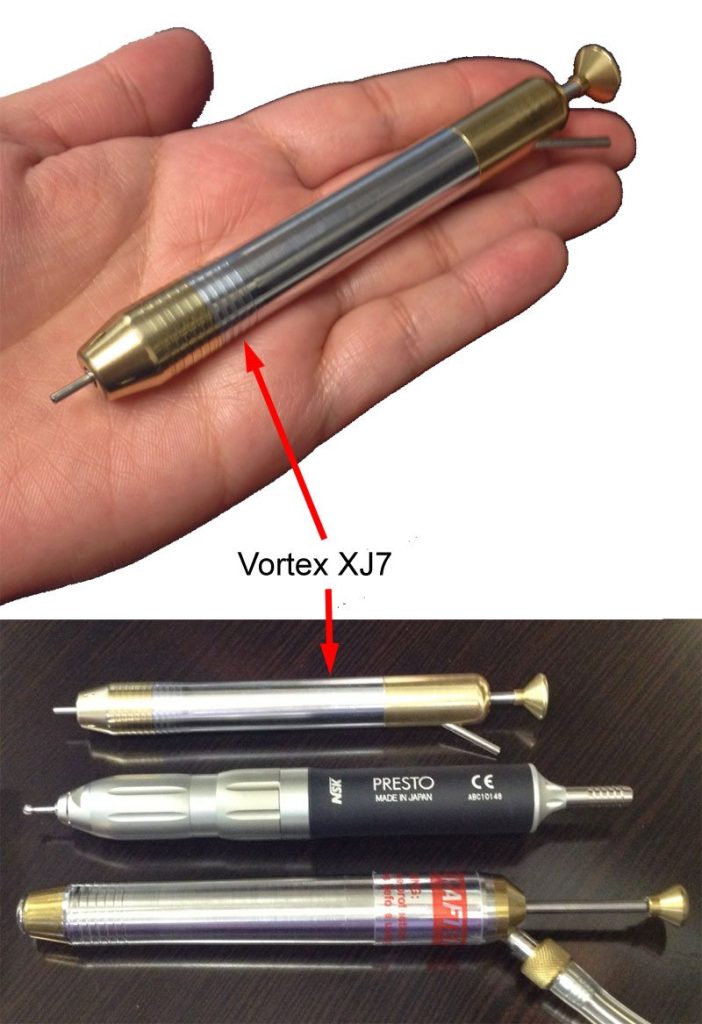 No No! NO!
Total Failure!
Start Over!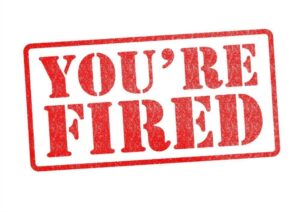 The machine shop we ultimately settled on came up with several prototypes. After the first initial failure, they built a few more prototypes. Each prototype failed to satisfy our expectations. Their design engineer failed to listen to us. They failed to produce anything within a reasonable amount of time. The Vortex XJ7's produced didn't come close to satisfying our requirements. It was slow and lacked power. Had a bulky nosecone and plunger. Still had the side air hose connection (that leaked because of poor welding). Inside was a chunk of machined plastic used to duct air into the nosecone. Finally, too many proprietary parts to produce in a timely fashion. They did manage to produce a handful of tools in 3½ years. We could see they would never be capable of supplying the demand for an innovative tool. Ultimately, we fired them and began our search for a new machine shop.
Machine Shop Success! ISO 9001 QMS
We learned a lot about machine shops, mechanical design engineering and ISO 9001 Quality Management Systems. Our next search struck gold when we found an ISO 9001 machine shop. We even found a design engineer certified in Medical, Aerospace and Technology Industries. We developed a team and had our entire Vortex redesigned to our stringent requirements in SolidWorks. SolidWorks is a solid modeling CAD-CAE computer program. Before a single part was machined, the Vortex design was computer simulated. We predicted physical behavior using structural analysis tools that used Finite Element Analysis. The next section shows images of the actual SolidWorks model and closeup of the nosecone.
What's inside the Vortex F5?
Lets have a look with digital X-Ray!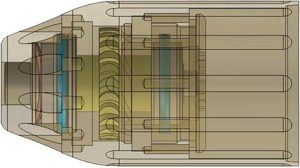 Now We're Talking! The Vortex F5 is BEST!
How cool is this?! Twist the stainless steel rear cap a quarter turn to open or close the autochuck. We finally had a proper design! Wow, what a ride so far! Now for the real test. Carving with a real tool to see if it will in fact work.
IT WORKS! FIRST PROTOTYPE
First Vortex F5 prototype being tested at the machine shop.
Here We Go. First Production Run!

Is the Vortex F5 Right for you? Let's find out!
Read over this information and see if the Vortex F5 is right for you. The Vortex F5 goes way beyond electric powered tools like Dremel or plastic turbine carvers. Isn't it time you consider using a professional carving tool to get the most striking results possible for your artistic talent? The well-built Vortex F5 costs more than the cheaper made electric rotary tools but power it up, and you'll discover the second you place it into your hand that this is quality built tool worth every penny. I designed the Vortex F5 for creating my own equine limited edition sculptures. (See it at
www.HorseModels.com
.) Want to know more about what can be done with a Vortex F5? Sure you do! I'd be happy to answer your questions if you want to give me a call at 1-888-643-9423 and tell me you "want more information about the Vortex F5." Also, you can ask me about the burs best to use for your work. I've used 100s of burs and can help you figure it all out. So feel free to give me a call. I'm an artist, not a pitch woman! I know everything about the Vortex F5 because I designed it from scratch to be the best precision carver on the market. You will not get an earful of high pressure sales pitch mumbo-jumbo. I owned just about every high speed carver on the market and I know their strengths and weaknesses. Once you compare them all, you to will see why our Vortex F5 Ultra High Speed precision carver is so popular.
Power Carver (original design and latest design, left to right)

Shofu Lab Air-Z (Power Carver 400xs*)

Powercrafter

NSK Presto

XJ7 (original vortex)

Turbo Carver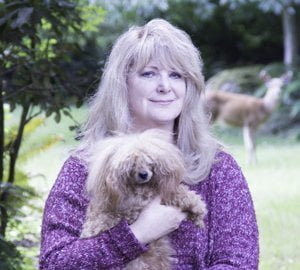 No Chatter or Vibration, Technically Speaking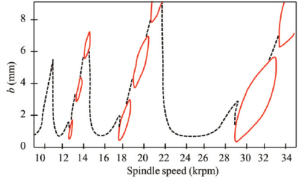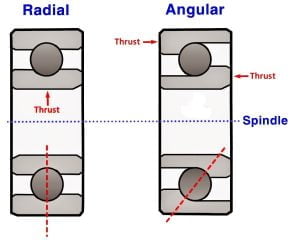 A common problem with electric carvers is "Chatter", otherwise known as Vibration. When carving, the cutter, known as a "Bur", must not move around on its own. If it does, it is impossible to cut any details in the carving. So what causes chatter? Usually, it is the quality of the bearings and the straightness of the spindle. Also, how the spindle/bearings are attached to the housing. Most electric carvers use low quality bushings or bearings of ABEC of 1.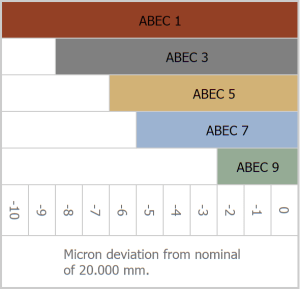 The ABEC scale is an industry accepted standard for the tolerances of a ball bearing. It was developed by the Annular Bearing Engineering Committee. An ABEC of 1 is the lowest the bottom end for tolerance or roundness. With ABEC 9 being the highest quality.
The Vortex F5 only uses ABEC 9 bearings attached to a spindle with a roundness tolerance of 0.001mm (0.00004"). The smaller the number the better turnout and runout is minimized. The Vortex F5 exceeds the ISO standard by more than 50% for concentricity. This is how the Vortex F5 overcomes chatter and vibration.  Even the spindles are laser serialized for quality tracking should one fail.
Here's a quick run down of the Vortex F5 features
The Vortex F5 is an Ultra High Speed 500,000 RPM Carver, 4½ inches long and ½ inch in diameter. It is the smallest and lightest weight (1.8 ounces) all metal precision air powered carver in the world.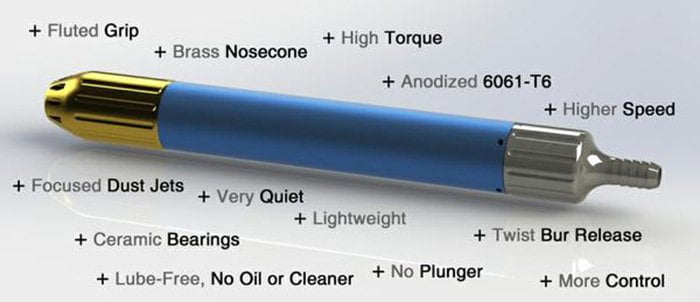 Ultra High Speed Precision Carver: The Vortex F5 is a lightweight! At only 1.8 ounce, this carver uses FG type burs with the ability to make cuts at less than the width of a human hair. Carving at one thousandth of an inch (.001) or less you may need a microscope.
High Air Flow Turbine: 7 port manifold drives a 24 vane turbine rotor extracting rotational energy from compressed air. The Port/Vane ratio equals high torque.
500,000+ RPM Ultra High Speed Carver: Recommended pressure is 29-38 psi, with 40 psi maximum. Going higher produces more RPM but doing so can shorten bearing life.
Ceramic Lube-Free Sealed Bearings: Longer life, higher RPM, no oil or cleaner required, withstands greater temperatures, handles dirty and moist air better.
No Plunger or Air Tube: Eliminating the plunger allows the air tube to be removed from the side as well. No more plunger or air tube rubbing your hand while carving.
Focused Nosecone Exhaust Jets: Exhaust air is put to work blowing carving dust away from your work. The 10 seated ports help to focus the exhaust directly forward.
Fluted Nosecone and Rear Cap: Fluting provides a better grip purchase for better control when carving and changing burs and is more comfortable than old fashioned knurling (which can cause callouses).
Anodized 6061-T6 Housing: The housing material is a T6 temper to give a tensile strength of 45,000 PSI. Anodized per military specification MIL-A-8625 inside and out to provide a durable, corrosion-resistant, anodic oxide finish and harder surface not affected by moisture. 6061-T6 is commonly used in aerospace for fuselages, wings and spacecraft.
Light Weight: Weighing in at less than 1.8 ounces makes the Vortex F5 an ideal tool for users with CTS or RA. Since this is an ultralight weight tool, it resists breakage if you accidentally drop it.
How Fast is Fast Enough?
300,000 RPM?
400,000 RPM?
500,000 RPM?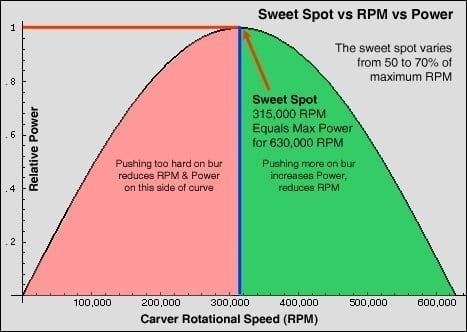 All carvers have something called the "Sweet Spot." It is well known as you go faster in RPM, power output goes down. But what happens when you start carving and press the bur against your work? The answer is the "Power Goes Up." There is an interesting phenomenon when the RPM goes down the cutting power go up. This continues until you reach maximum power. This is the referred to as the "sweet spot." Most carvers reach their maximum power at one half their maximum RPM. Example, a 400,000 RPM carver reaches maximum power at 200,000 RPM.
The Vortex F5 operates at a maximum air pressure of 40 PSI (pounds per square inch). At this pressure, the Vortex F5 will rotate around 500,000 RPM or about 8,300 revolutions in one second! Why not go faster? Isn't faster better?  First, the impellers on the turbine are designed to extract energy from the compressed air. This means nearly all of the air is converted into torque. Think of torque as "cutting power." Torque is the power delivered to the bur, the part that actual cuts. This means you should be looking at how much air the tool consumes per minute.
The second and the most important reason, don't exceed the bur's maximum RPM rating. Exceeding it could compromise the integrity of the bur. Most burs are designed for rotational speeds of around 400,000 RPM. Above this RPM, the burs could disintegrate.
The third reason, the Vortex F5 turbine bearings are rated for greater than 500,000 RPM. Applying more air pressure, the RPMs will increase even faster. How can a bur rated for 400,000 RPM work with a tool rated for 500,000 RPM? By using the "Sweet Spot" as mentioned above. Here's how. Use our Speed Control Foot Pedal to increase the speed of the Vortex F5 while making bur contact with your work. As the RPMs increase, press the bur against you work to keep the power near the sweet spot. The more you press the Foot Pedal, the more you press the bur against you work. This is how some artists use very higher pressure in their carver to get more power. By the way, our speed control foot pedal is rated for a maximum of 150 PSI.
How fast do other tools go? Some tools on the market advertising their carver go 400,000 RPM. We tested brand-new competitor carvers on the market. Each carver was connected to a dry source of air at the recommended air pressure. A magnetic testing bur was inserting into the turbine spindle. The measured tachometer speeds were significantly less than 400,000 RPM. Some were actually closer to 300,000 RPM. Click the button below to see the test results.
Ultra Precise Details – Introducing FG Cutting Burs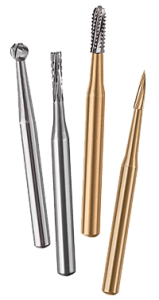 ITo get fine carving details, it requires a cutter known as a "bur" to cut your design. A bur must be precision manufactured and designed for detail cutting at 400,000 RPM or higher. These types of burs are only found from a few suppliers in the dental industry. They are called, "friction grip" (FG) burs with a shank diameter of 1.6mm or 1⁄16". The most common bur materials are diamond and carbide. The Vortex F5 turbine supplies rotational power with no chatter or vibration due its precise shaped spindle. This requires burs have the comparable concentric quality as the Vortex F5 turbine.
The actual bur cutting heads available start at 0.03mm (0.001″), about half the size of a human hair and go up in size to 5.3mm (0.200″). The Vortex F5 and burs produce an integral system to produce superior carving control, zero vibration, durability and optimal cutting efficiency. This is the only way to utilize your precise talent to flow from your hand to the Vortex F5 down into the bur and onto your carving.
Optional Reading for Technically Minded Engineers & Scientists
Shielded & Permanently Lubricated Bearings
The Vortex F5 incorporates ABEC 9 rated radial ceramic bearings. These are lube free and shielded with phenolic ball bearing retainers. Radial contact bearings are perfect for carving. This means the bur is predominantly cutting on the side when holding the Vortex F5 like a writing pen. This is the proper way to hold the Vortex F5, so burs are cutting on the side, instead of pressing straight down to drill holes. With shielded bearings, debris is less likely to make its way inside to the actual ball bearings. You never add oil or cleaner. In fact, adding oil or cleaner can cause damage to these bearings.
Important article about obtaining up to 400% more life from your Vortex F5 bearings.

Fluted Nosecone and Seated Exhaust Jets
The nosecone has been improved to provide a better grip by using a dozen flutes instead of circular grooves. By placing these smooth flutes on the nosecone instead of on the housing, you get much more enhanced carving control. Other carvers have an hourglass shape that compromises your true tactile feedback and prevents your fingers from obtaining tight grip for detail work. The closer your grip is to the bur, the better.
The 10 exhaust ports are seated into the nosecone with indented flutes. These channels direct air flow forward towards the carving surface blowing debris away from your carver and work surface. Other carvers blow air back into your face.
Once the air flows through the impeller, the air needs to vent from the tool. While it could be simple to merely have a hole in the housing to let the air vent, there's a loud noise side effect! Noise from the tool needs to be reduced before venting. Some tools just vent the air, others stuff felt inside the housing to act as a muffler and absorb the cleaner and/or oil lubrication. This might work for a while, but over long term, felt becomes saturated with oil and leaks out. The Vortex F5 extracts most of the energy from the compressed air. This reduces the turbine whine considerably. The nosecone acts like a muffler, without felt, and is vented out the front of the tool via the 10 seated exhaust ports. This prevents your carver from getting cold. Other carvers which vent into the housing will begin to cool and over time, a point is reached where a glove may be required.

The air input goes straight into the end of the Vortex F5 stainless steel cap. This eliminated discomfort from an angled hose barb against your skin. The Vortex F5 design team placed more barbs on the air tube to get a better bite on the air hose. Perfect for users who like running their tools at higher pressure to reach insane RPM without blowing their hoses off their carvers. We made the cap and hose barb out of 303 stainless steel. If you drop your carver, this hose barb will not snap off.
Laser Engraved & Serialized
Anodized 6061-T6 housing represents an extremely versatile material, it provides high contrast when laser engraved, moderate wear resistance and highly resistant to corrosion. Anodized per military specification MIL-A-8625 inside and out to provide a durable, corrosion-resistant, anodic oxide finish and harder surface not affected by moisture. 6061-T6 is widely used in aerospace for fuselages, wings and spacecraft.

No Plunger! Easy Twist-To-Release Bur!
We eliminated the plunger found on most carvers in favor of an internal cam design. Inside the Vortex F5 housing, there is a stainless steel cam to actuate the internal push button collet. By not having a plunger, we simplified the mechanical design and made the F5 more reliable. Even people who suffer from CTS, AR or other hand and wrist ailments will find it easy to use the twist cap to release the bur. The secret to its "easy twist" mechanical advantage internal cam system. The X-Ray view to the left shows this unique cam system.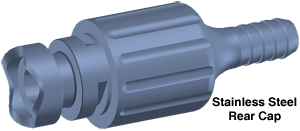 To see how the many functions of the stainless steel rear cap performs, look at the photo above. The rear cap, as can be seen, does not hold the bur and it is not screwed on to the carver housing. Instead, it is a single machined part serving many functions, hose barb, fluted grip, upper cam assembly, collet hold open, tactile snap collet close and air port interfaces. When the cap is twisted, the tube inside the carver moves down and depresses the push button on the spindle. This opens the collet allowing removal or insertion of the bur. All this from a shiny rear cap!
Watch how easy it is to change the bur!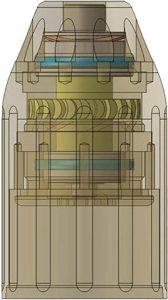 Hidden inside is the Ultra High Speed Turbine
The turbine assembly is contained in a brass nosecone made of C360 brass. Inside the nosecone are the core components comprised of the bearings, spindle, impeller and manifold. The images to the left show an X-Ray view of the nosecone. At the center of the turbine is the spindle which is the shaft that spins. Inside the spindle is the chuck which is a hollow tube which squeezes against the inserted bur and securely grips the bur in place. The outside of the spindle contains three parts, two of which are the bearings. The last part is the 24 vane impeller sometimes referred to as a rotor. These parts make up the turbine assembly and are usually referred to as a turbine. The brass nosecone and turbine assembly shifts the center of gravity towards the bur. This provides more considerable control. This reduces fatigue on the artist's wrist.
Two for one! We eliminated the need for a heavy brass counter balance on the spindle. By moving the impeller between the ceramic bearings, we effectively balanced the turbine assembly during the CNC machining process. This additionally provides more momentum due to higher velocity, resulting in more torque.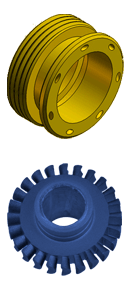 Internal Manifold Jets and Impeller
Ultra high speed carving tools are powered by directing a jet of high pressure air against the vanes on a circular disc called an impeller. Most carving tools use a single air jet. We found this type of design required more air at higher pressure. Besides, a single jet only exposed the impeller vanes to air only once per revolution, rendering them inefficient.
We decided to use seven air jet port injectors, meaning that every time the impeller has spun one complete revolution, each vane received a "boost." This maximized the available energy extracted from the compressed air supply. By increasing the number of vanes to 24, we were able to provide a boost of 168 for every revolution of the impeller. This provided more power while using less air consumption making the Vortex F5 a much quieter carving tool.
Manifold porting increases the diameter of the seven jet port injectors to about 20 thousandths of an inch. This allows more high pressure air to impinge upon the impeller thus increasing the F5's power. Porting the manifold increases the power, but it will increase the air consumption from your air compressor. This means your air compressor will run a little longer when powering the carver. Note: The Vortex F5 Plus or (F5+) denotes it has a ported manifold installed for increased power.

Turbine Spindle & Autochuck Collet
The turbine contains a spindle, sometimes known as a "collet chuck," a specialized type of clamp used to hold a 1⁄16" cutting bur. Inside the spindle is a collet with flexible sleeves or coil that squeeze against the bur. Other carvers on the market use a "Friction Grip" spindle with internal leaf spring to press against the bur. This requires the bur to be pressed in to seat it and a plunger to press the bur out to release it from the carver. The Vortex F5 uses an auto-chuck to insert and remove the bur. By using an auto chuck, the spindle will last much longer with repeated bur changes than a friction grip type spindle. The Vortex F5 spindle is design for best performance at ultra high RPM, even after thousands of bur changes.

Tygon Spaghetti Hose - Super Flexible
Over the years of using many other carving tools, We found that all of the air hoses connected to the tools utilized stiff 1⁄4" vinyl or polyurethane tubing. This stiffness and weight placed a disproportionate amount of pressure on the end carver rendering it unbalanced and ineffective. This dragged the end of the tool down more than the front of the tool. To remedy this, We used Tygon, an extremely flexible lightweight tubing. (We found Tygon hose is so flexible, that it reminded me of spaghetti.) All Vortex F5 carvers come with two feet of 1⁄8" inside diameter Tygon hose.
Optional Speed Control Foot Pedal
Included with TURNKEY
Vary the speed of your carver hands-free! This variable speed foot control pedal is a must have! It allows you to vary the speed with an easy to press foot pedal, leaving your hands free to hold the tool and your work without interruptions. From off to maximum speed and everything in between, you'll be amazed how often you change your carving speed from moment to moment. With a little change in foot pressure, you can change the speed to carve intricate details or press down for fast carving.
All Metal Construction USA made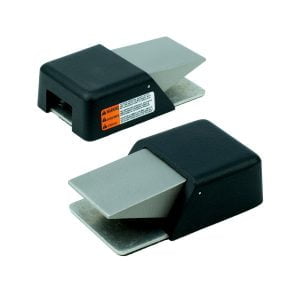 Competitor Foot Pedal - Plastic!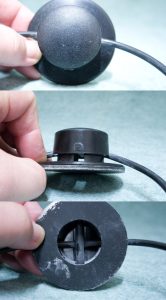 This foot pedal connects into your air hose to control the speed of your carver and comes with two brass hose barbs for an easy hook-up. Push your air hose onto the barbs, and you have instant speed control. Your carving tool is off until you apply foot pressure to the pedal. The more you push the pedal, the faster your carver turns. The foot pedal uses an actual control valve connected to a long throw pedal to vary the air flow. Unlike other foot controls that pinch the air hose and can cause leaks and foot fatigue. Once you use a foot pedal like this, you'll marvel at how you ever carved without it. This foot pedal represents industrial grade quality and will last a lifetime. Best of all, it's discounted when you buy it with the Vortex F5 Turnkey.
Please Note, this Speed Control Foot Pedal is included with the Vortex F5 Turnkey package.
Materials of Constructions
Variable Flow design
Internal Valve is constructed of a Non-Ferrous body, Stainless steel plunger and Teflon coated buna-N O-rings
Air flows when plunger is depressed, stops flowing when plunger is released and exhausts back pressure on output side
Versatility And Good Looks
Cast Aluminum Housing
Nonskid Base Pad
Designed for long life operation
Back pressure is exhausted for faster carver spin-down
Plunger can be depressed flush with valve body without damage to valve
Standard 1/8-27 N.P.T. input and output ports (brass hose barbs included)
Line pressure up to 150 PSI
Electrical Rating: 120VAC / 60Hz / 7A
What kind of Air Compressor do I need?
Air compressors come in many varying types, but two requirements must be satisfied to power the Vortex F5. Foremost, the pressure required is at a minimum of 40 PSI (pounds per square inch). The volume of air must be rated at least 2 times the carver's need. Using a value for the carver of 1½ CFM (cubic feet per minute) at 40 PSI, we get 3 CFM for the air compressor. The reason we need a larger CFM value for the air compressor is due to the demand. While the carver is running, the tank also needs filling up at the same time. If the CFM is too low, the compressor will keep running. This can cause the air compressor to overheat because it can't fill the tank while carving.
What about Tank Size? Is Larger Better? Best Size is
1.5 to 2
Gallons.
The air compressor tank has a dual purpose. It stores compressed air and collects moisture in the bottom of the tank as the air is compressed. This compression removes 80% or more of the moisture extracted leaving the now dry air to power the Vortex F5. A 1 horsepower air compressor is capable of supplying 3 CFM at 40 psi (2 CFM at 90 psi) of compressed air to power the carver and refill the tank. People ask, "What's the optimal tank size for a 1 horsepower air compressor? To find the answer, look at what happens if the tank is too small. The air compressor will refill and drain the tank fast resulting in the compressor cycling too rapidly causing it to overheat. If the tank is too large, it will take longer to refill itself causing the  compressor motor to run longer. This could also cause it to overheat and could lead to failure of the motor. The optimal tank size for a 1 horsepower air compressor is 1.5 to 2 gallons. Common tank sizes to avoid are 1 gallon or smaller tanks, and 3 gallons or larger tanks.
Will a small horsepower air compressor and small tank work like an airbrush compressor? Let's just cut to the chase and  say, "No, it will not work." Air compressors with lower horsepower and smaller tanks cannot supply enough air to run high speed carvers like the Vortex F5. Popular 1/2 and 3/4 horsepower air compressors with 1 gallon tanks are not strong enough to supply adequate air to power ultra high speed carvers.
Frequency Asked Questions
1 Horsepower is the Minimum needed (More is better)
3 sCFM @ 40 PSI (2 sCFM @ 90 PSI)
Size of Tank and Type of Tank?
1½–2 Gallon tank is the optimal size. The tank should be made of Aluminum. Avoid Steel tanks because they can rust. The drain valve should be used to drain the water before starting a new carving session.
Duty Cycle Optimized (DCO) or Not?
DCO is a must. If the duty cycle is not optimized, the air compressor will needlessly run too much causing over heating. The DCO-2120A is optimized with a pressure hysteresis of 50-90 PSI.
Air Compressor Gallery, Click thumbnail below to enlarge:
We are frequently asked if an air brush compressor will work with our Vortex F5 carvers. The answer is no because they do not satisfy the CFM requirement. There are cheaply build air compressors available at Lowes and Home Depot, but they are extremely loud requiring ear protection. We've seen air compressors pushing 130db!
The Fortress DCO-2120A air compressor shown above is quiet 60 dBA oil-free pump. Coupled with a direct drive powerful 1.2 HP induction motor operating at Low RPM producing 3.10 CFM at 40 PSI with less wear. The Motor and Pump have been designed with a prolonged life compared cheap air compressors rated for 300 hours or less. This oil-free air compressor is exceptionally quiet at 60 dBA. It uses a dual-piston pump for superior performance and durability. The DCO air compressor is Duty Cycle Optimized (DCO) for carving. The 2 gallon aluminum tank provides smooth and consistent airflow to your Vortex F5. It also removes moisture to a level where it is considered "dry" before it enters the air hose going to your Vortex F5 carver. Order the DCO air compressor with your Vortex F5 and we will setup it up for you.
Warning: Do not use a tankless air compressor without a water trap. If water droplets entering your carver, it could cause bearing damage.
Important: Only use Duty Cycle Optimized air compressors for carving, otherwise your air compressor can overheat and fail.
Please Note, this Ultra Quiet DCO-2120A air compressor is included with the Vortex F5 Turnkey package
Please Note, this Ultra Quiet DCO-2120A air compressor is designed for 125VAC use in US, Canada, Mexico.
Please Note, use a 240VAC to 120VAC, 1000W converter to power the air compressor in UK, AU, ZA, Europe, etc.
We've produced many machine runs of thousands of Vortex F5 carvers. Our most recent version includes the Vortex F5+ Plus, the most technologically advanced carver on the market today. The revolutionary Vortex F5 is the smallest all metal carver on the market – yet, it's the lightest and easiest to handle! Featuring a nosecone with an ultra-high-speed turbine and dual support bearings. You're in control of a high-torque, steady and vibration-free carver unmatched by any competitive carver. And it's quality-backed by the best protection plan in the business. Best of all, it sets up in minutes. Connect a couple of hoses, plug in the compressor, insert a carving bur and you're in business.
What's Included with your Vortex F5 Ultra High Speed Precision Carver Kit.
F5+ Plus is an optional upgrade.
Vortex F5 Ultra High Speed Precision Carver
24 Vane Turbine Impeller preloaded into Brass Nosecone, (the integrated turbine)
Ceramic Bearings: Lube-Free & Sealed
Fluted Nosecone with 10 Seated exhaust ports
Fluted Cap: Twist to Release Burs
4 Barb Air Hose Fitting
2 feet of Tygon hose & Quick-Disconnect
Free Artwork via Google – Click for Elk Example
Free Demo via YouTube
User Guide/Instructions
Lifetime Warranty, 1 year turbine
True customer support provided by Larry & Debbi
Essential Accessories Kit only $40 with your Vortex F5 purchase!
$78 if purchased separately
$4.95 – Variable Speed Air Valve or Brass Splicer with optional Foot Pedal
$11.40 – 12 feet of high quality 1/4″ OD, 1/8″ ID air supply hose
$5.95 – Brass 1/4″ NPT to 1/8″ Hose Barb
$3.95 – 1/4″ Female Brass Industrial Plug
$26.70 – 6 Bur Sampler Kit:
3 Carbides (FG8, FG33½, FG699)
3 Diamonds (DR12C, DFB23C, DFL14C)
$4.95 – 4″ Polished Magnetic Stainless Bur Tray
$6.95 – Bur Cleaning Stone
$6.90 – Dust Mask & Safety Glasses
$5.95 – Bur Extractor Tool for the Smallest Burs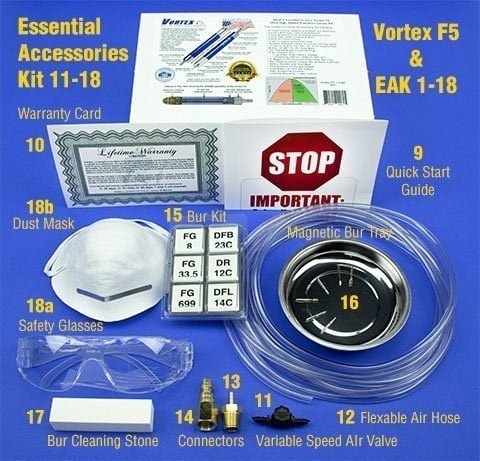 Vortex F5
Carver Handpiece Only
Vortex F5
Carver with EAK
Vortex F5
Complete Turnkey
Vortex F5+
Plus Power Option
Vortex F5 Specifications*
| | |
| --- | --- |
| Rotational Speed | 400,000min-1 (minimum rpm) |
| Recommend Air Pressure | 29-38 psi (40 psi maximum) |
| Air Consumption | 1.42 cfm (1.85 cfm maximum) |
| Torque (approx.) | 12 watts (16 watts max) |
| Size | 1/2 by 4 (inches) |
| Weight | 1.8 ounces |
| Warranty | Lifetime on housing, 1 year on turbine. |
*Measurements taken at 38 psi. Higher air pressure produce more power and higher rpm, but shorten turbine life and could cause turbine failure.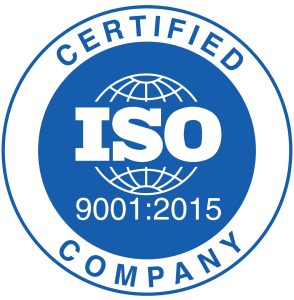 This quality standard specifies requirements for a quality management system where an organization needs to demonstrate its ability to consistently provide products which meet customers and applicable statutory and regulatory requirements, and aims to enhance customer satisfaction through the effective application of the system, including processes for continual improvement of the system and the assurance of conformity to customer and applicable statutory and regulatory requirements.

The Vortex F5 hand tool carver carries a Lifetime Warranty to the original owner. We guarantee the Vortex F5 against manufacturing defects in material and construction and to perform as advertised when properly used and maintained. This warranty is non-transferable and does not extend to norma wear, damage or breakage due to improper use or commercial use, improper maintenance, accidents, loss or theft. The turbine 1 year warranty is limited to normal non-commercial use.
All trademarks and brands are the property of their respective owners.
Specifications and items subject to change without notice.
Vortex F5 Country of Origin: USA
Have Questions?
888-643-9423